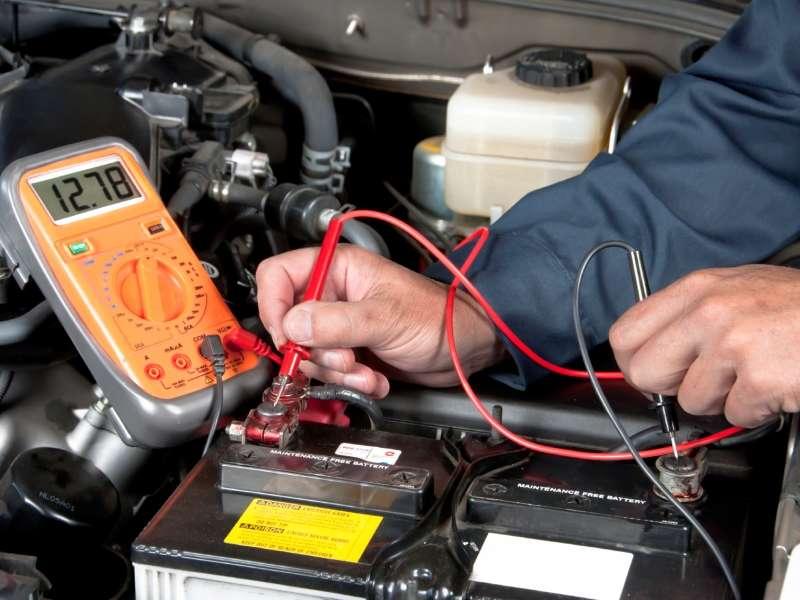 Between the heater, the lights, and all the other things that use your car's battery, winter puts a serious strain on your vehicle's battery. Over time, your car's battery loses power, which could cause a problem if it dies, leaving you stranded. It's a good idea to check your battery every six months, with most experts saying checking every April and November is a good way to keep track. Just in case if you haven't checked yet, here are three ways to tell if your battery needs a replacement.

1. Battery Lifespan
There's a lot of debating between experts, but the typical lifespan of a brand-new battery is anywhere between three to five years. Most batteries are stamped with a production date for you to track its age.
There isn't a set mileage or time to replace your battery, because they wear out differently, based on a number of factors, including car use, quality, and weather conditions. If your car sits for a long period, it may lose a charge faster than a car that is driven every day. Making sure to check your battery before a change in season, as the change in weather could cause battery failure.
2. Car Battery Quality
A longer warranty on a battery can often indicate a battery's longevity. A better warranty is usually attached to a more expensive battery, with extra power. For example, a battery with 600 cold-cranking amps will probably have a three-year warranty rather than a one or two year warranty.
You can also inspect for acid leakage, corrosion on the terminals, or test your battery to get a sense of your battery's longevity.
3. Warning Signs
There are a few telltale signs of a failing battery, including slow engine crank, issues with electrical components, or if the dashboard warning light shows up! If any of these are happening to your vehicle, you need to immediately get a new battery!
Making sure your battery is in the best condition will keep you and your vehicle safe for a long time. If you have battery problems or want to get it tested, bring your car into Sam's Auto Service, we can take care of any problems that your vehicle might have before the snow starts falling! We're conveniently located in the heart of Warminster, PA for all your auto repair needs! Visit us at 228 E Street Rd Warminster, PA 18974 or give us a call at (215) 675-9462!