Thursday, December 08 2016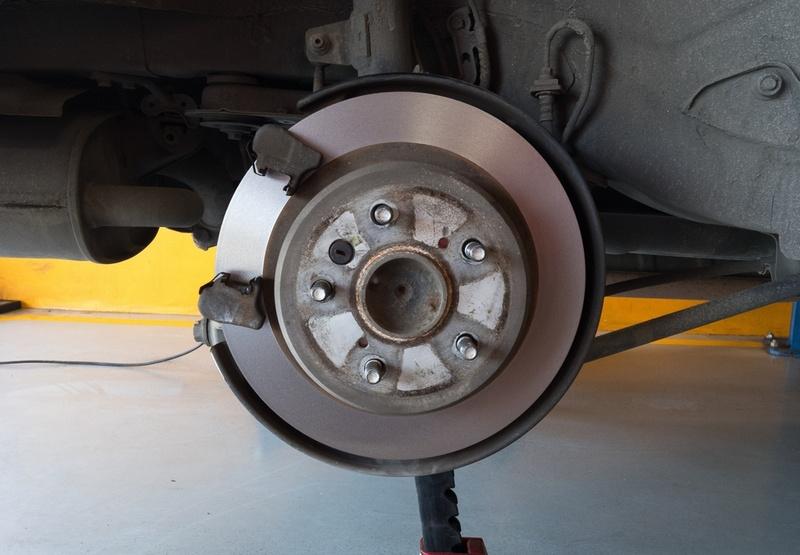 Recognizing problems with your car before they become a larger issue is the key to cost-efficient auto maintenance. Brakes are one of the most critical safety components of your vehicle - they keep it stopped, and can stop it at any time! Being able to identify problems with the brakes can help you avoid a breakdown or worse! You don't really need to know the physics of how brakes operate to identify these four red flags that you need brake service or repair.
Screeching, Grinding, or Squeaking
Unnerving noises point to a problem with the brake pads or shoes. Much like a tire tread, brake pads wear down over time. Worn-out pads cause damage to other brake parts, which leads to a larger problem and costly repairs.
Vibration While Braking
If you notice pulsing or vibrating sensation through your foot on the brake pedal, or feel it through the steering wheel, the cause could be worn brakes, come to Sam's Auto Service!
Squishy, Less Effective Brake Pedal
Does it take extra effort to push the pedal? Does your car take longer to stop, or needing to take a longer distance to brake? You could be driving a dangerous vehicle because your pads are definitely worn. Call us immediately to schedule an appointment!
"Pulling"
While braking, if your car 'pulls' from one side to the other, then there's probably an issue with the brakes. You made need some adjustments and some more brake fluid.
Making sure your brakes are in the best condition will keep you and your vehicle safe for a long time. If you have brake problems, or just need a tune-up, bring your car into Sam's Auto Service, we can take care of any problems that your vehicle might have before the snow starts falling! We're conveniently located in the heart of Warminster, PA for all your auto repair needs! Visit us at 228 E Street Rd Warminster, PA 18974 or give us a call at (215) 675-9462!
Winter can be a very dangerous time of year, so don't forget to drive safely!